Blog
Invest in Your Kitchen
As we have spent a significant amount of time at home over the past year, you probably have started to notice areas in your home that could use improvement. One such area that is often lacking in functionality, quality, and design is the kitchen. Common complaints we often hear are:
"we have no storage"
"there is just not enough counter-space to work in here"
"our kitchen is just not functional for our needs"
Do you find yourself saying the above? If so, it might be time to invest in a new kitchen. Doing so will improve your property value, assist with future resale, and make life easier. Highlighted below are just a few of the benefits of remodeling your kitchen.
Added and Improved Storage. No more cluttered countertops or searching endlessly for a Tupperware top or specific spice. Today's modern cabinetry offers a number of creative storage solutions. Dedicated spices drawers, built-in dividers, and heavy-duty pullouts for small kitchen appliances and garbage / recycling bins are just a few of awesome options that can be incorporated into your new kitchen design.
Energy Efficient Appliances. Modern appliances are not only more efficient but also durable and larger in size allowing for improved use and ample food storage. You will reduce your energy costs and improve the sustainability of your home by installing energy efficient appliances.
Functional Layout. When starting a new kitchen remodel, Megan, our in-house designer, spends a significant amount of time configuring the layout of the space with a goal to maximize functionality and flow. Dedicating time to the design is imperative to creating a space that is practical and functional while still stylish.
Personalized Kitchen to Meet Your Needs. The beauty of a kitchen remodel is that the options are endless and customizable to meet you and your family's needs. Maybe that means incorporating an oversized island with seating that will be perfect for informal dining and for entertaining, or maybe it's creating an intimate and cozy space that still can accommodate a large group, or if cooking is your main focus, you go with all the latest and greatest appliances. The possibilities are endless!
The benefits of investing in your kitchen are significant. If you're considering remodeling your kitchen, we are a great resource! Reach out today to schedule your design consultation and get inspired and check out some of our favorite kitchens we've built below!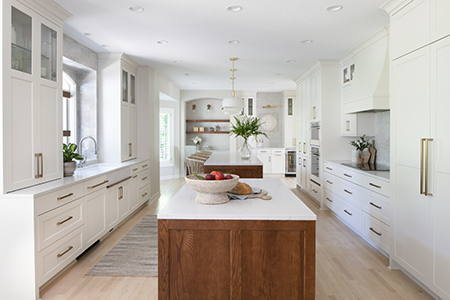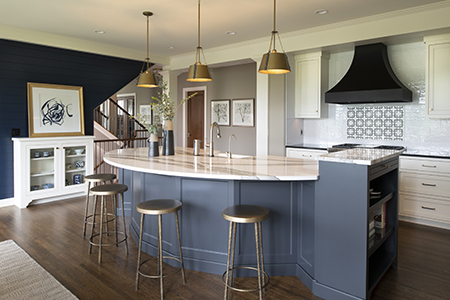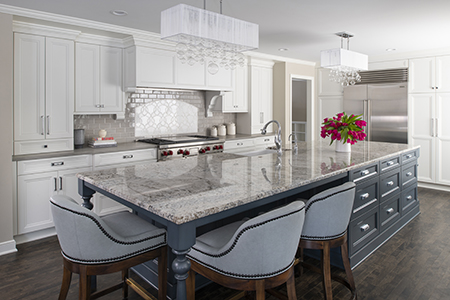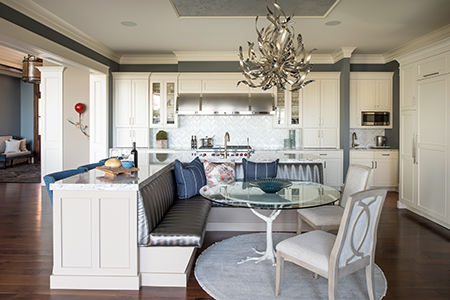 ---
‹ Back