Blog
Michels Homes Wins Coveted Remodeler of Merit Award
We are thrilled to announce that Housing First MN awarded Michels Homes with a Remodeler of Merit Award (ROMA) for our Highcroft lower level remodel! It's such an honor to be recognized among an elite group of remodeling professionals!
Since 1982, Housing First Minnesota has presented the ROMAs to remodelers to recognize creativity, design and the remodeler's ability to meet the client's requirements. Winners were selected by a team of remodeling professionals from the Builders Association of Sioux Falls, South Dakota after evaluating photographs, floor plans and descriptions of the remodeling project.
"Remodeling projects that earn a ROMA Award are truly the best of the best," explained Housing First Minnesota executive director, David Siegel. "The remodeling professionals who review each entrant know that they're not just looking for the prettiest spaces, they take into account the challenges and customer wishes as they evaluate each project."
A big thank you to all of our clients for your continued support and to our awesome subcontractors and vendors for all their hard work. It wouldn't be possible to complete the projects we do without your help!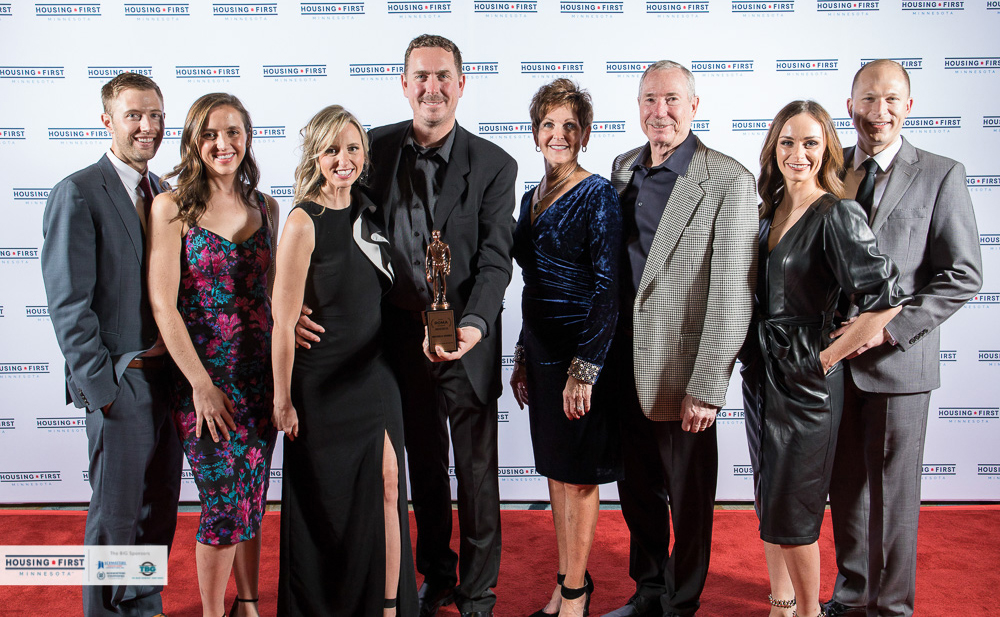 Pictured Above: Andrew & Katie Chirhart, Amber & Andy Michels, Mary & Bob Michels, Megan Dent, & Elliott Zell
See our award-winning remodel below and to learn more about this project, head to a recent blog post linked here.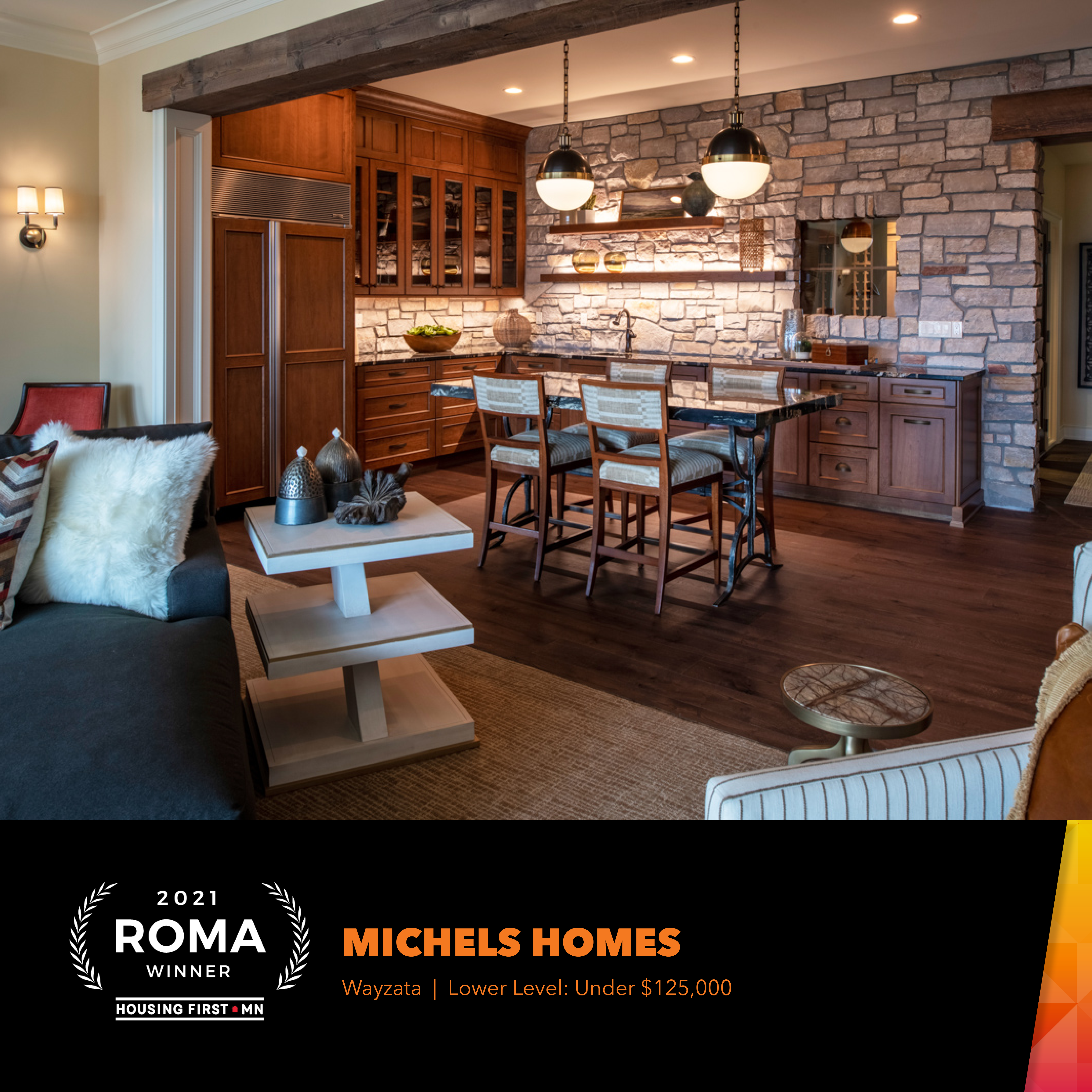 ---
‹ Back