Blog
Michels Homes Earns 3 Contractor of the Year Awards
The National Association of the Remodeling Industry (NARI of MN) awarded Michels Homes with three Contractor of the Year Awards in the Entire House, Residential Bath, and Residential Project Under $25,000 categories at its annual awards competition.
Each year, NARI-MN presents CotY awards to members who have demonstrated outstanding work through their remodeling projects. This is the highest form of recognition by industry leaders and peers.
Contractors from around the metropolitan area vie for CotY Awards each year. Judging is based on problem solving, functionality, aesthetics, craftsmanship, innovation, and degree of difficulty by an impartial panel of industry experts. NARI-MN named the winners at its annual awards celebration which was held virtually this year.
NARI is a professional association whose members adhere to a strict code of ethics. To be considered for a CotY Award, a company must be a NARI member in good standing.
Michels Homes' project to be awarded in the Entire House and Residential Bathroom categories was the remodel of a 1996-built home. This home sits on 100 acres of farmland that offers incredible views of the surrounding rolling hills, the nearby woods, and the Minneapolis skyline. Though the home's location was ideal for their client to continue their farming operations, the home itself lacked modern amenities and functionality throughout. The design goal for the remodel was to modernize all components and finishes while incorporating farmhouse character and charm. This home transformed from dated and dark to modern, practical, and inviting.
The second remodel to be awarded in the Residential Project Under $25,000 category was a pool shed renovation. New framing, siding, roofing, and wiring transformed this worn structure into a modern shed that is effective at protecting the pool equipment from the harsh Minnesota winters, hot summers, and pests. The new shed incorporates craftsman design that complements the home and landscaping.
See some before and after photos from the award-winning projects below.
Total Home Remodel - Entire House & Residential Bathroom:
KITCHEN AFTER: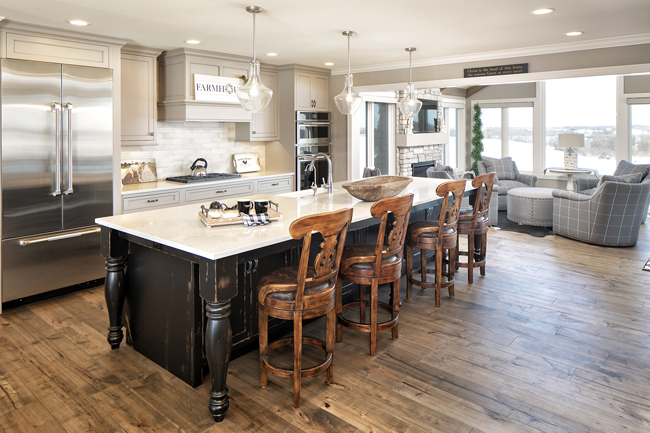 PORCH AFTER: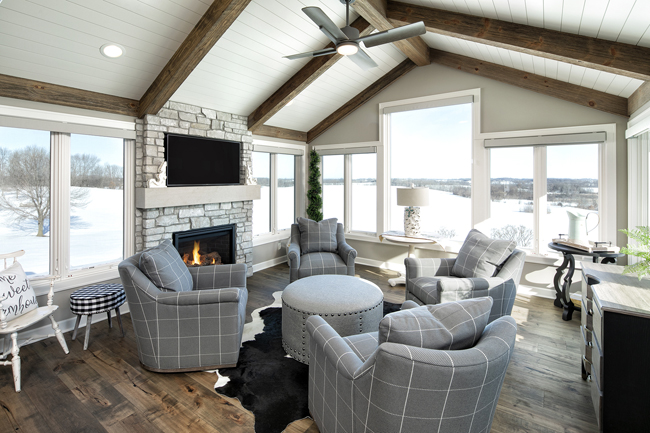 MASTER BATH BEFORE: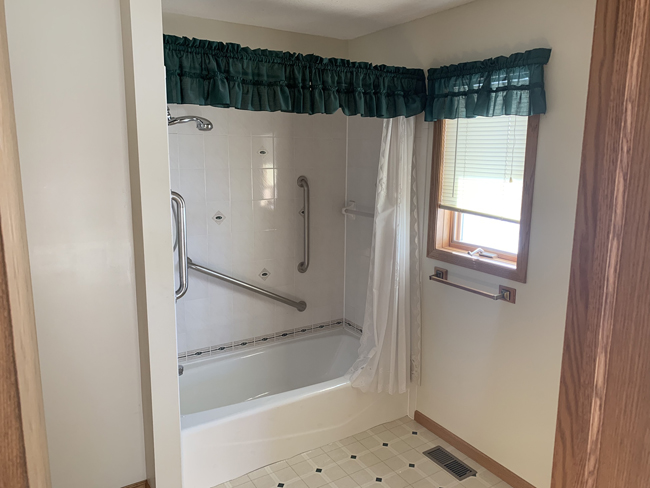 MASTER BATH AFTER: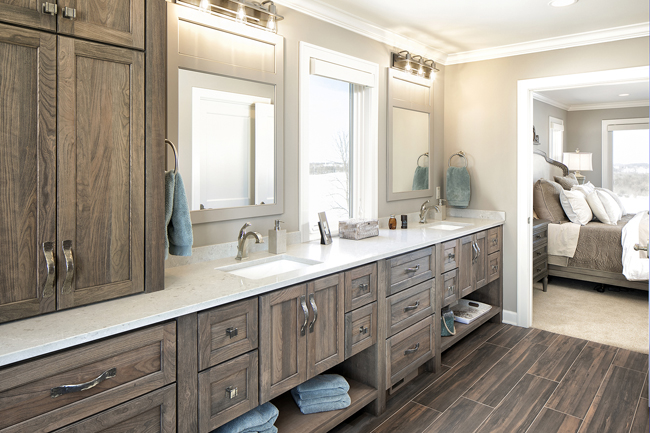 Pool Shed Renovation - Residential Project Under $25,000:
POOL SHED BEFORE: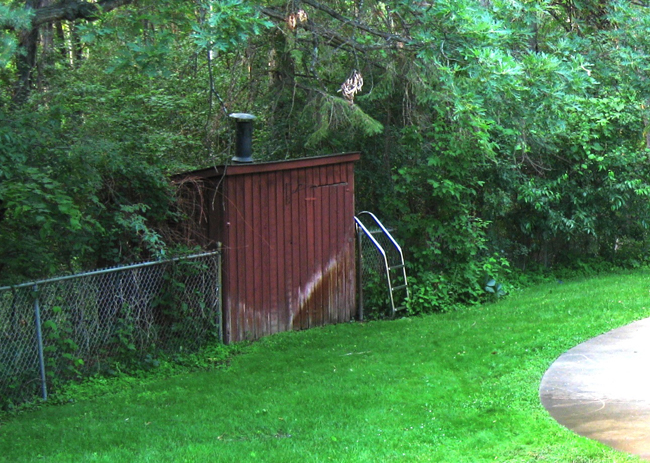 POOL SHED AFTER: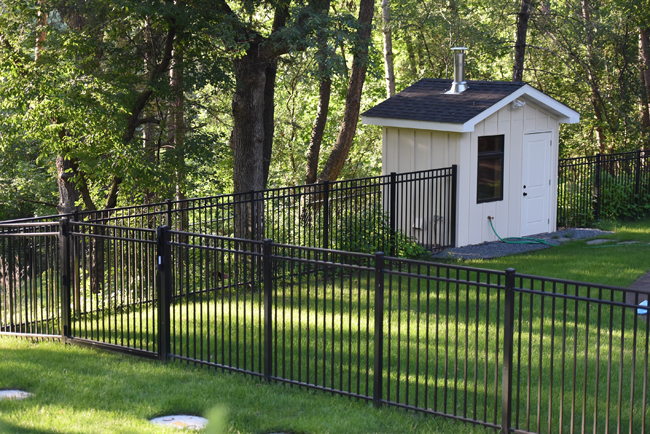 ---
‹ Back