Blog
Michels Homes Named Remodeler of the Year 2018!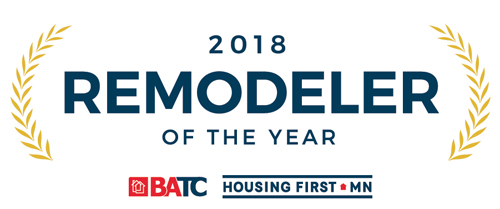 Michels Homes has been named Remodeler of the Year for the second time by the Builders Association of the Twin Cities (BATC)-Housing First Minnesota for 2018. This coveted BATC-Housing First Minnesota award was presented at the Building Industry Gala (BIG) Night held on Oct. 25, 2018, at the Mystic Lake Showroom in Prior Lake.
The BATC-Housing First Minnesota Remodeler of the Year award is presented to the company that exemplifies the highest standards in business conduct as judged by their trade partners and customers.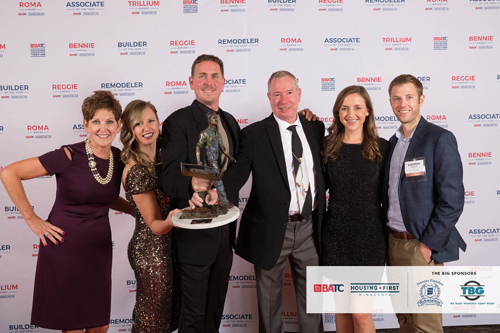 "With over 200 exemplary remodeling companies in our membership, earning our Remodeler of the Year honor is truly a remarkable accomplishment," explained BATC-Housing First Minnesota executive director, David Siegel. "We are so pleased to honor Michels Homes this year, their commitment to excellence is evident in every aspect of their business -- from design to service and everything in between."
Nominees for this award are rated on a number of components. One such component is a customer evaluation. This evaluation requests clients to consider the remodelers quality of construction, design, innovation, and communication skills. Michels Homes was pleased to receive positive feedback from a number of clients for this portion of the evaluation. "I have never had a better building experience, explained a Michels Homes client. "All work was top notch and has stood the test of time. Complete confidence in this company from start to finish. None better!"
In addition to customer evaluations, nominees for this award are also rated on trust, communication, loyalty, and ethics by trade partners. "Michels Homes is one of the shining stars on every level in the Twin Cities home industry. It goes without saying that their quality of build is beyond reproach, but it is the way they carry themselves individually and as a company that really makes them outstanding in our eyes," said Admit One Home Systems CEO and BATC-Housing First Minnesota Associate, Lance Anderson. "They are kind, loyal, accountable, and seek equitable and mutually satisfying relationships at every level: client, sub-contractor and other associates. They give of their time to help make this community a better one by serving on boards, committees and task forces. When they tell you something - you automatically know it to be true; they just don't deal with people in any other way than a genuine one. They are an example to any young remodeling/building company as to how to conduct yourself to become an industry legacy company. We are proud to be associated with Michels Homes and hope to be for many, many years to come."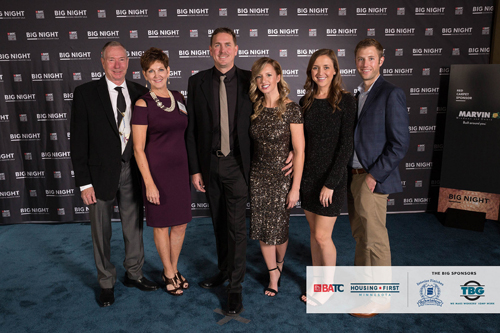 "We were humbled and honored to receive this award from BATC-Housing First Minnesota," said Andy Michels, Vice President of Michels Homes. "Our team couldn't do this without the support of our spouses, our customers who have the vision and trust to hire our firm, the architects, designers, and our talented and dedicated workforce who make it all happen. This is a team effort."

Michels Homes is a 4th generation family owned and operated residential new homes and remodeling company. The core of the company is modeled on honesty, integrity, and quality. Michels Homes has built a positive reputation with these principles throughout 40 plus years of building in the Twin Cities. Michels Homes is proud to have previously been named Remodeler of the Year in 2011. The firm is committed to providing personalized and quality customer service in addition to building and remodeling durable, energy efficient, and comfortable homes. It is the firm's mission to provide their clients with an excellent, enjoyable, and transparent building experience.
---
‹ Back