Blog
MICHELS HOMES RECEIVES 2015 BATC ROMA AWARD
2015 BATC ROMA Award, 2015 BATC Rising Star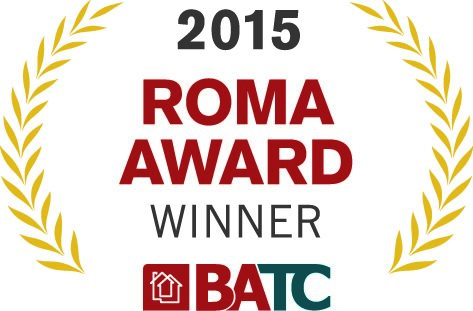 The Builders Association of the Twin Cities (BATC) awarded Bob Michels Construction a Remodeler Of Merit Award (ROMA) for best interiors for a total home remodel we completed in North Oaks! This home was also selected as the 2014 BATC Foundation Parade of Homes Remodelers Showcase Dream Home. In addition, BATC awarded Andy Michels the Rising Star Award, which is an award that honors emerging leaders within the building industry. Both awards were received at the BATC Big Night, the largest awards ceremony for the building industry in the Twin Cities. This event is a chance for industry members to celebrate and recognize the hard work of builders, remodelers, and associates. We owe a big thank you to all of our subcontractors, clients, designers, and architects, as it would not be possible to complete the work we do without their continued support! See photos from the BATC Big Night and a project description for our ROMA Award win below!
No galleries and/or photos found.
Our project that received the ROMA Award was for a 1987-built French County cottage total home remodel. The existing interiors lacked design and functionality. All rooms throughout the home were dated and underwhelming. We planned the remodel in phases with a 'grand plan' in mind. Doing so allowed for us to keep consistency between floors. Though the home had some major functionality and design issues, it did have some beautiful features we wanted to showcase. Such features were the stone masonry wood-burning fireplace centrally located within the home and the original stone exterior. The newly renovated home features reclaimed flooring and exposed beams, an open main floor plan that extends into a four-season porch, an open and inviting kitchen, and an updated master suite with a walk-in closet, spacious bathroom, and a balcony overlooking the historic James J. Hill farm barn. Additionally, this home has a finished lower level and a renovated back patio complete with a stone fireplace and large grilling oven. This home is Minnesota Green Path Advanced Certified and scored at 64 on the HERS index, which means that this home is 36% more energy efficient than the reference home built to code in 2014. See before and after photos of the interiors below. To see additional photos of the home, click here.

Kitchen

Front Entry
Dining Room

Living Room
---
‹ Back