Blog
Project Feature: English Pantry Addition
We recently wrapped up a pantry addition at a home Michels Homes built in 2010. Our client was looking to add storage, improve the functionality of their kitchen, and upgrade their appliances. It was important that the design for pantry addition incorporated the cozy and welcoming elements of the existing kitchen. Megan Dent, our in-house lead designer, developed a stunning design that accomplished just that.
DESIGN: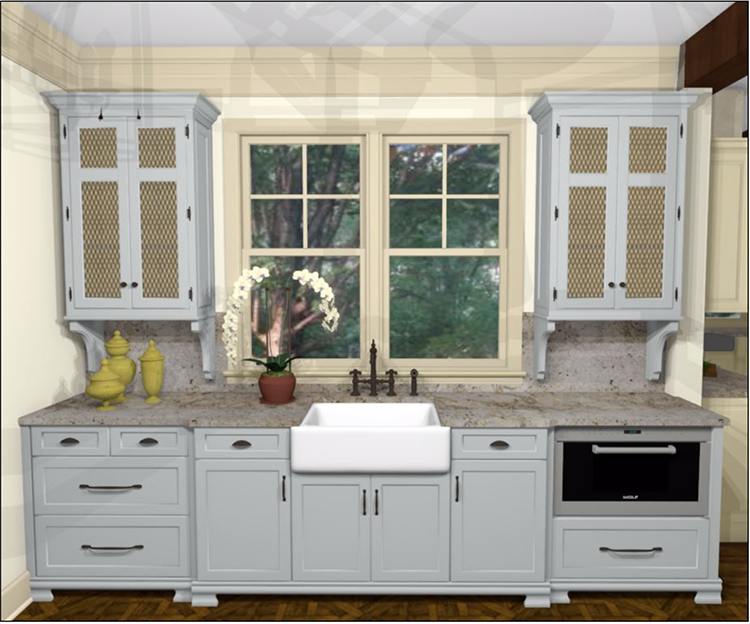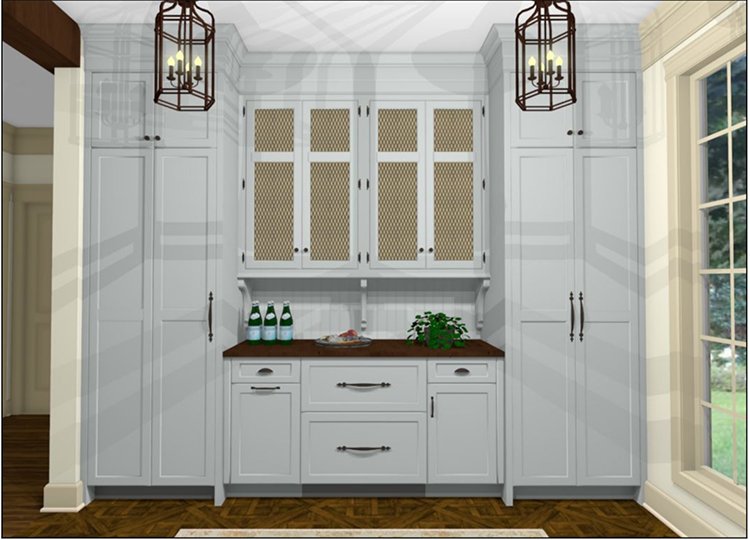 By moving the existing refrigerator / freezer into the new pantry design, we were able to open up the kitchen and have the pantry addition act as a natural extension of the space. The new kitchen layout provides an abundance of natural light and improved flow from the garage entrance of the home.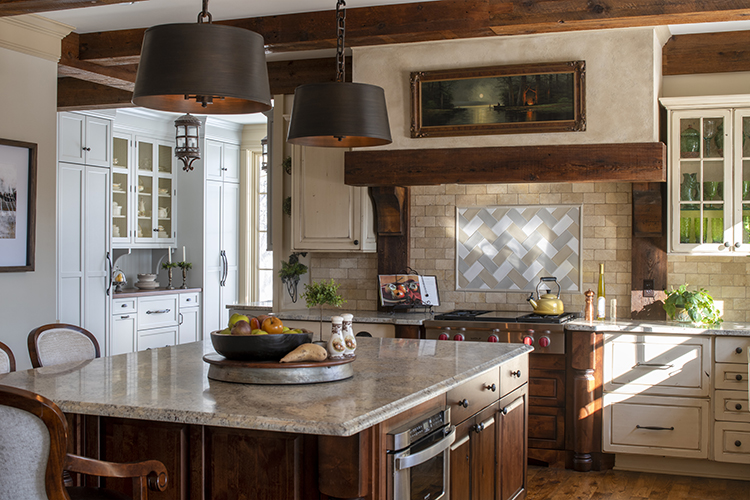 The pantry addition comes complete with stunning Dura Supreme Cabinetry that provides ample and creative storage, an apron front sink perfect for washing large pots and pans, pull-out freezer drawers for easy access, and a convenient speed oven.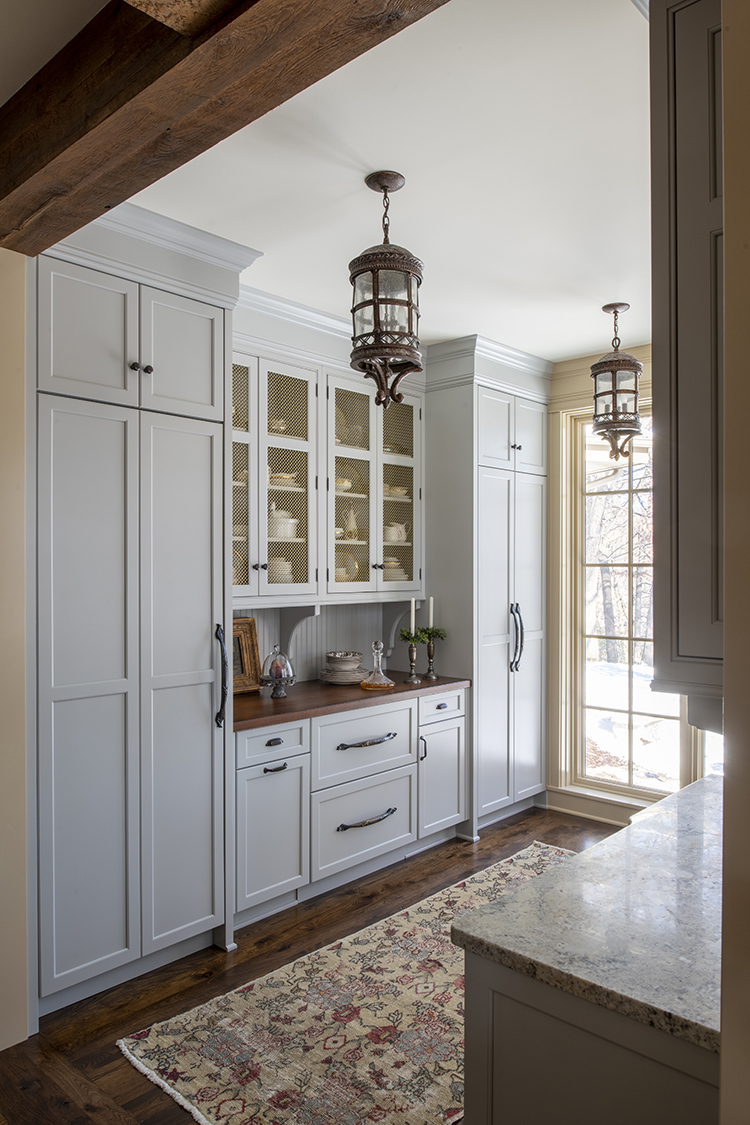 A few finish highlights from the space are the knotty alder wood top, the colonial style hardware and light fixtures, and the gold mesh inserts utilized in upper cabinets. The mesh inserts add a unique touch to the space and allow our client to showcase their stunning dish collection.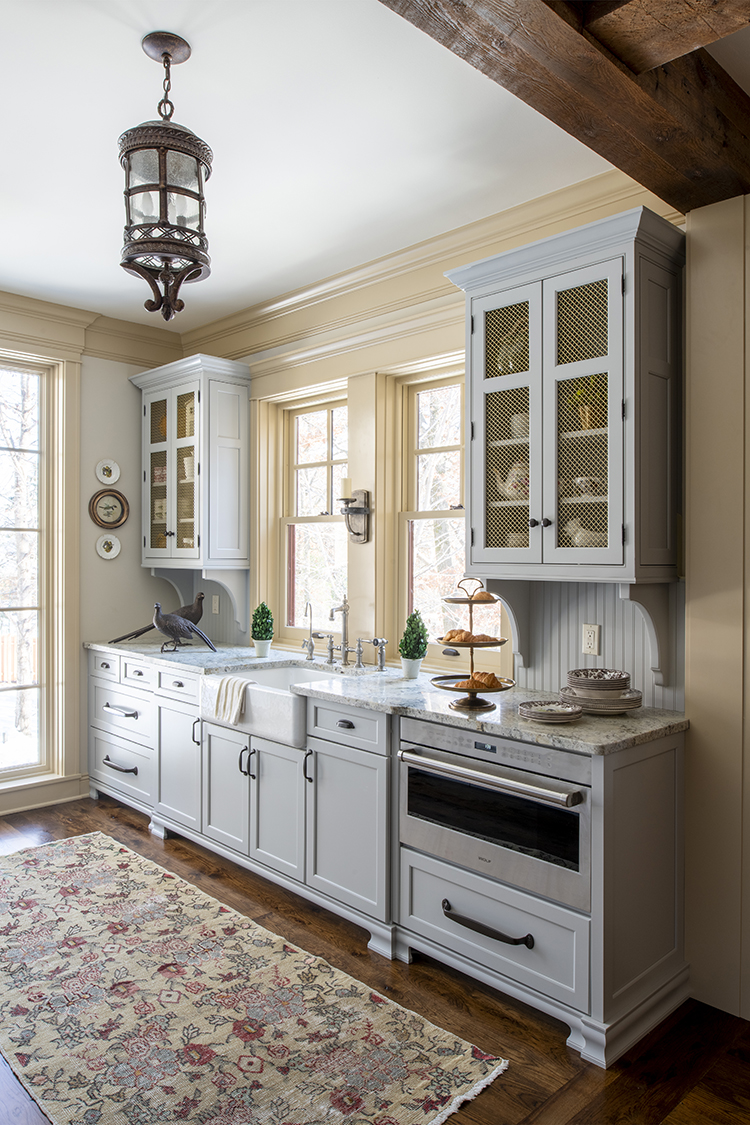 The pantry addition seamlessly combines with and incorporates those welcoming and warm elements of the kitchen. The space is practical, functional, and stylish.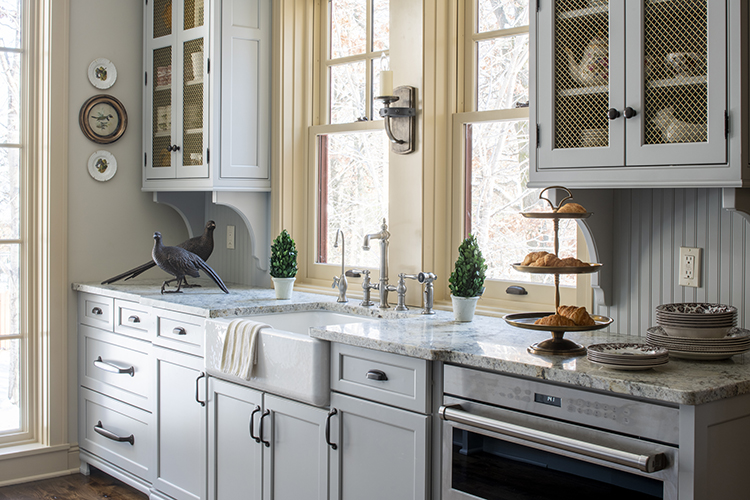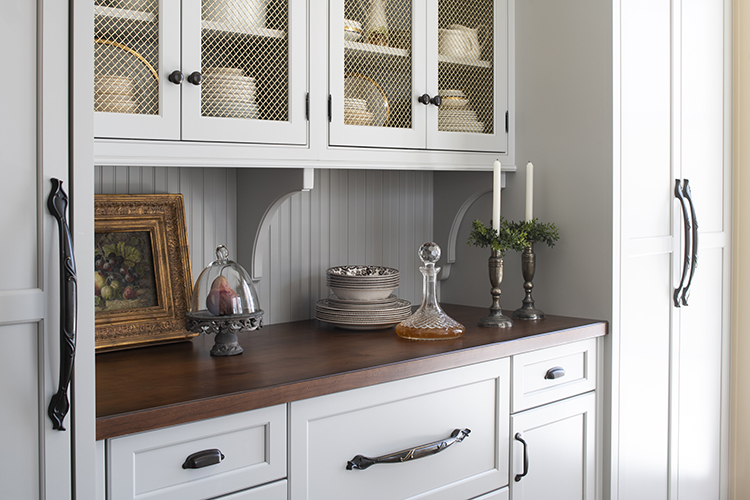 A big thank you to Studio M Kitchen and Bath for partnering with us on this project.
Photography: Scott Amundson Photography
---
‹ Back