Blog
PROJECT FEATURE: FROM DATED TO MODERN - SHOREVIEW REMODEL
This home epitomized late 1980s interior design. Laminate tile flooring, Formica countertops, and vintage appliances were just a few of the home's dated features. Functionality, storage, and inspiration were lacking throughout, and as the main areas of the home were closed off, natural light was limited and rooms felt cramped.

The scope of work for the project would be to remodel the main floor living areas of the home in addition to converting the existing deck into a screened porch. The goal for the project was to create modern, practical, and inviting spaces.

To start the remodel, all areas were fully gutted. Our next step was to remove the wall between the living room and kitchen, which would convert the main level into an open-concept layout. Due to the home's structural configuration, we initially thought that we would need to keep a support post in place where the existing wall once stood. But through engineering exploration, we discovered that we would in fact be able to remove the wall and not need a support post. This was a challenging aspect of the project, as it required detailed planning and coordination among our subcontractors! Once the wall was successfully removed, natural light, functionality, and flow improved instantly.

Within the kitchen we installed custom cabinetry, hardwood flooring with in-floor heat, stainless steel appliances, and modern light fixtures. The oversized kitchen island functions as a space to meal prep and as the main dining area for the home. The new design provides the homeowner with ample counter space and storage.

Within the living room, we removed the existing baseboard heaters, raised the sunken floors, installed new trim around the existing windows, scraped the popcorn ceiling, and put a fresh coat of paint on the walls. In addition, we redesigned the upper level master bedroom loft wall from a full wall of windows into a half wall with transom windows. The new design allows for light to enter into the space while providing privacy for the master bedroom.

As for the laundry/mudroom, we moved the existing appliances from the lower level of the home to the main floor. Within the space we installed custom shelving and built-in cabinetry, which provide the homeowner with space for storing bulky shoes and coats.

In addition to completing interior work, we also remodeled the existing worn deck into a screened porch! The space can now be enjoyed during the warmer weather months.

The updated areas are bright, welcoming, and modern.

Check out some before and after images from the project below. To view additional photos from this remodel, click here.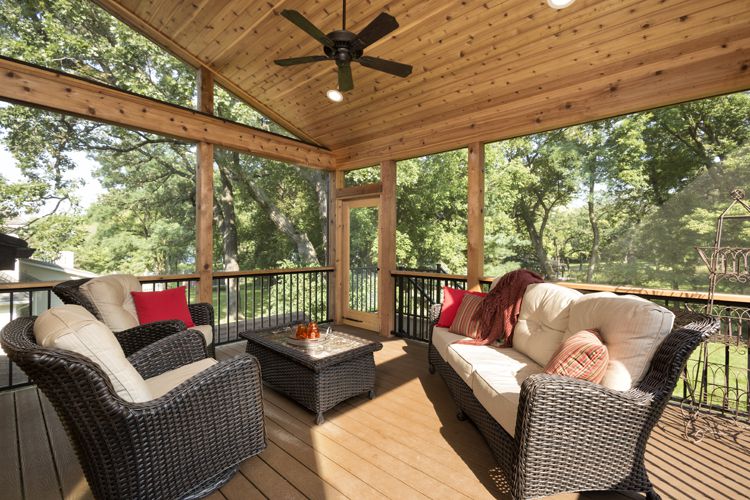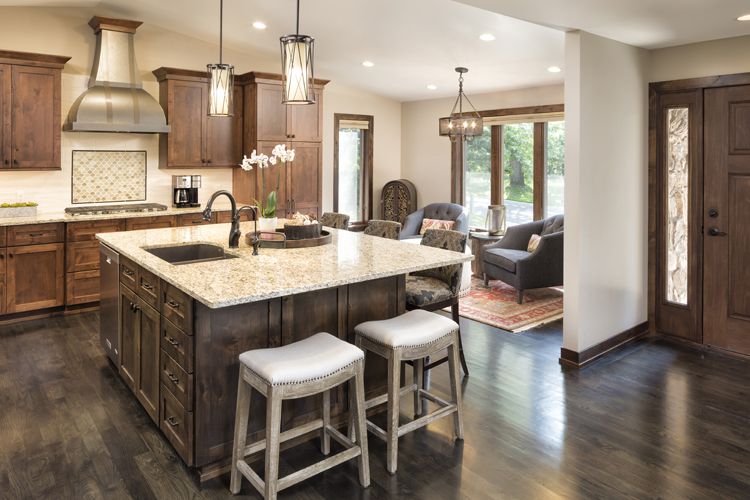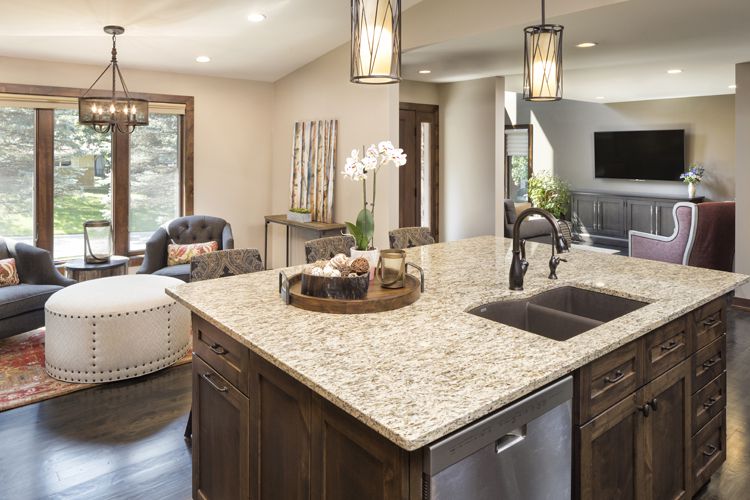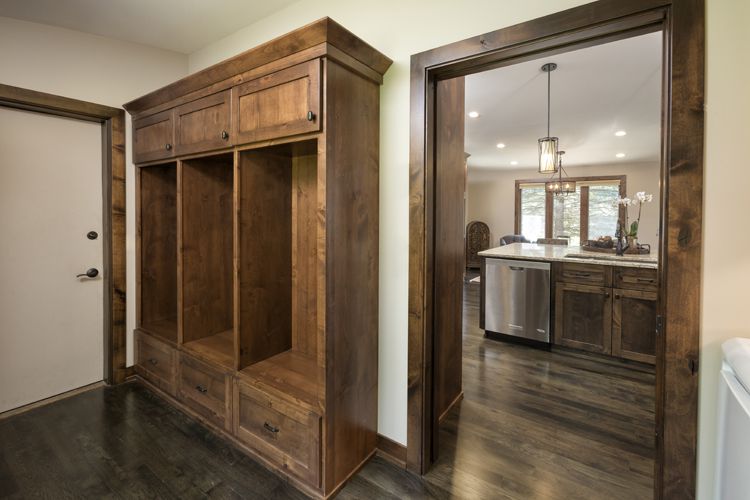 ---
‹ Back