Blog
Range Hoods - The Unsung Kitchen Hero
Let's talk range hoods! A range hood is an important component to your kitchen that is often overlooked. A high-quality hood can provide a number of benefits to your kitchen and add resale value to your home.
Benefits:
Improved Air Quality

An efficient and high-quality range hood can reduce the level of steam, fumes, and odors while cooking. A range hood can also help limit air-borne pollutants from traveling to other areas of your home.

Kitchen Cleanliness

A range hood can minimize grease from settling on your countertops, cabinets, backsplash, and other appliances making clean-up easier.

Enhanced Lighting

All cooks know that good lighting is an essential component to making a great dish. A poorly lit space could mean an undercooked or burned meal.
In addition to being functional and practical, they are a great spot to add in extra design details. We love to create drama, visual interest, and dimension in the kitchen by incorporating a statement range hood. From rustic to modern, there are endless options when it comes to the customization of your range hood.
Check out some of our favorite range hoods from new builds and remodels we have completed below!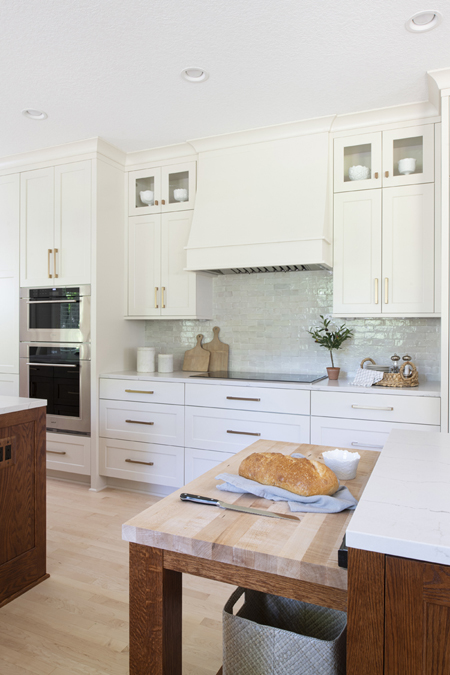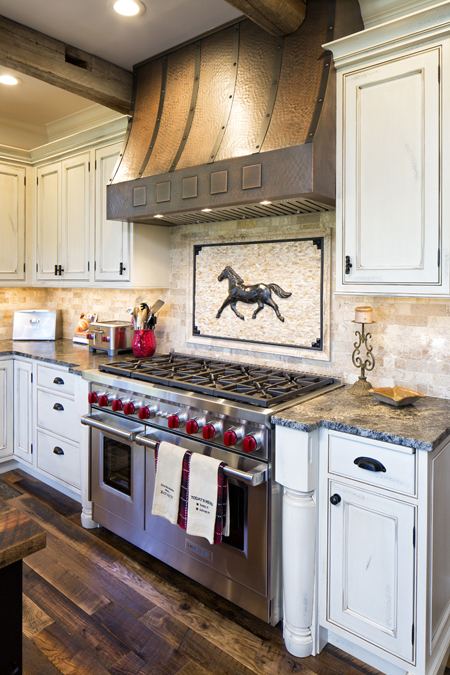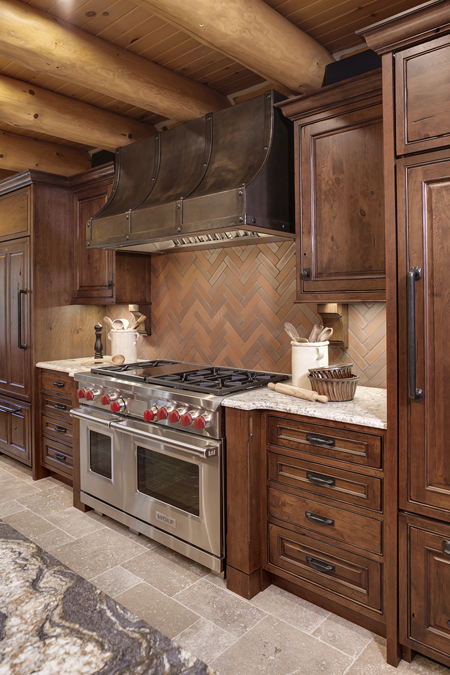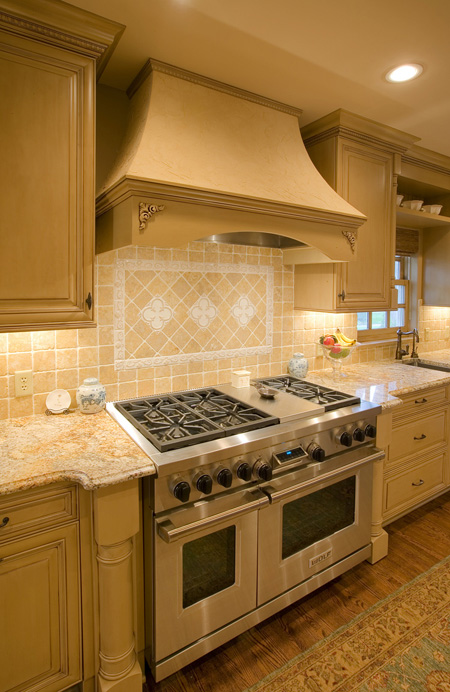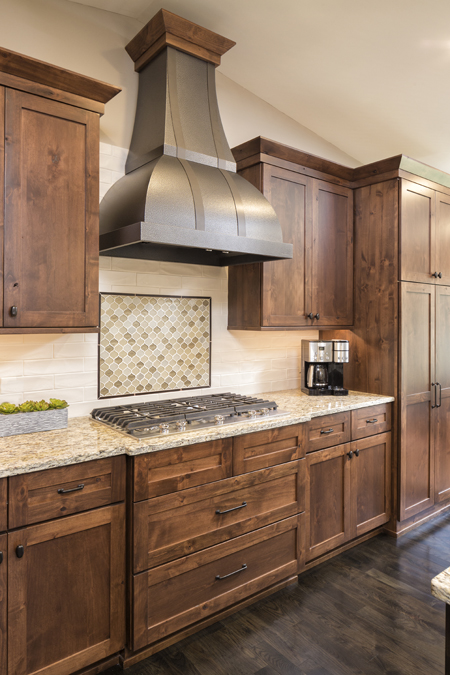 ---
‹ Back